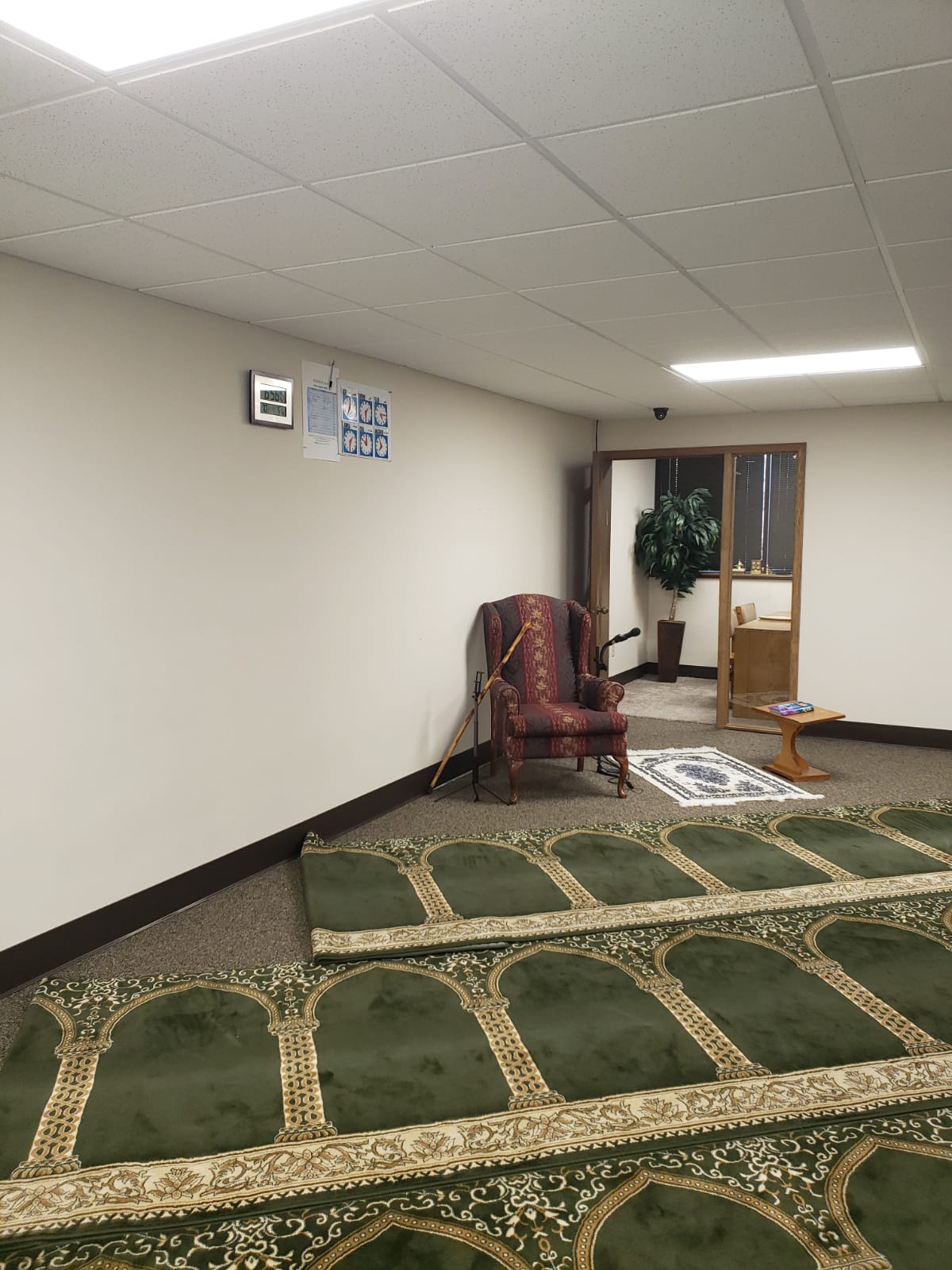 Daily Majlis of Hadith, Zikr and Dua after Asr. |
Iftar served every day with social distancing. Everyone's welcome! |
Quran completion in Taraweeh on 6 May in sha Allah. |
See Ramazan Calendar and Covid 19 policy here..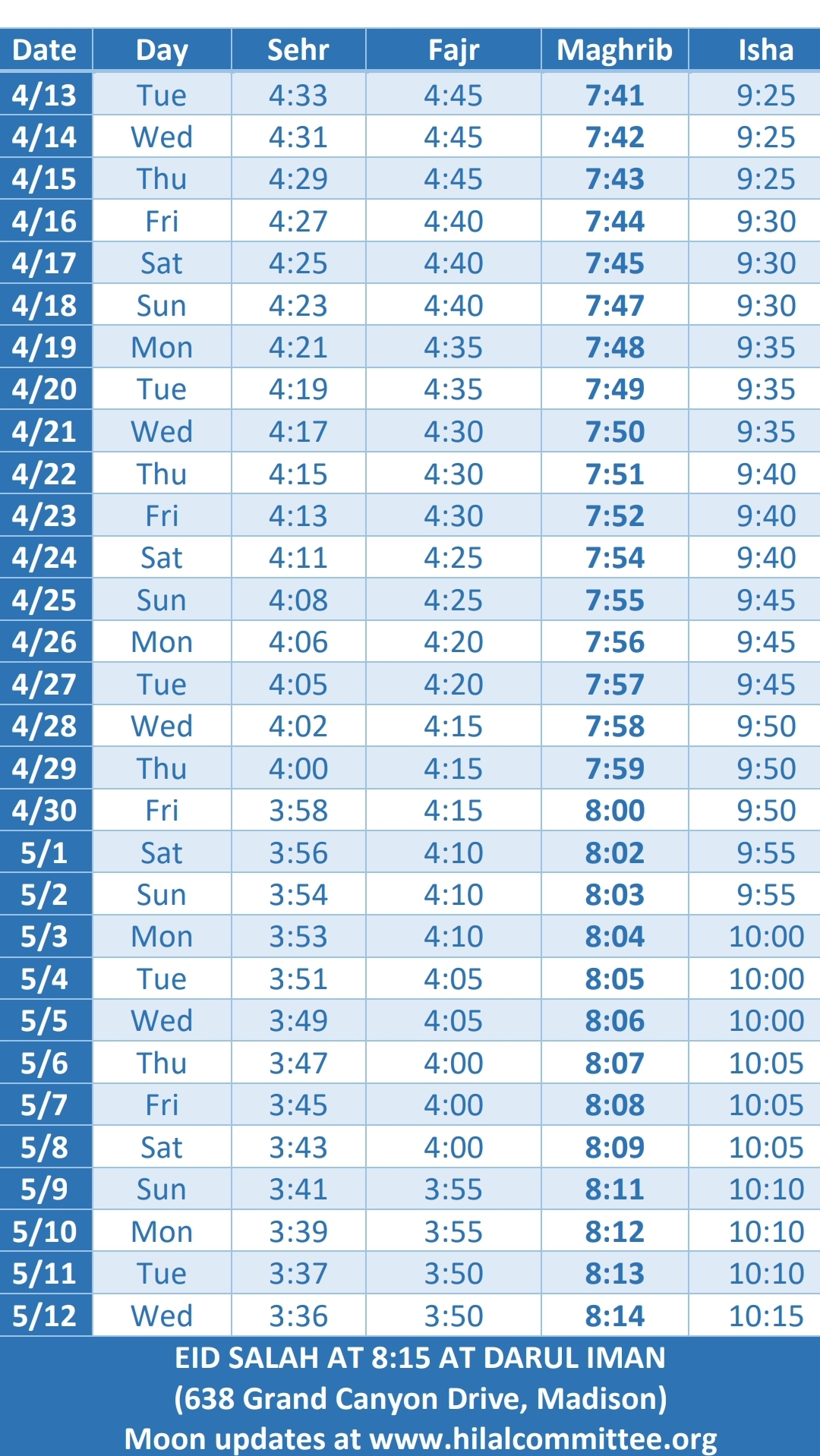 In the most recent health order Religious Facilities are considered essential by the Dane County Health Department and encouraged to remain open during the pandemic.
Darul Iman is enforcing the following Social Distancing Requirements at its premise. Please help us keep everyone safe:
Only 50% of our total capacity will be admitted at a time in the prayer halls, our volunteers in the parking lot will inform people to wait in their cars for space to open up if we are approaching this limit.
Our premise will be disinfected regularly.
We still request you to avoid touching surfaces unnecessarily and use sanitizer or handwash with soap frequently.
Maintain a distance of 6ft at all times, particularly at entrance and exit.
Spots have been marked to stand 6ft apart during salah.
Wear a face mask, performing sujood and all prayer actions is permissible with a face mask on.
Wash hands with soap and water or use sanitizer frequently.
Cover sneezes/ coughs in elbow or sleeve (not hands).
You are welcome to bring your own prayer mat.
If you have tested positive for Covid-19, have symptoms such as cough, high-grade fever, sore throat, difficulty breathing, a new rash, or loss of sense of smell/taste, or are among the high-risk group for Covid-19, please stay home.
If you visit Darul Iman and find out later that you were likely positive at the time of your visit, please contact us at your earliest.
A copy of our Hygiene Policy is posted and available per request at Darul Iman.