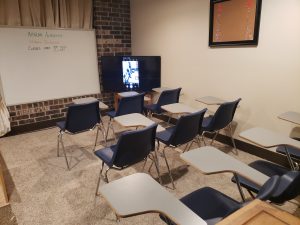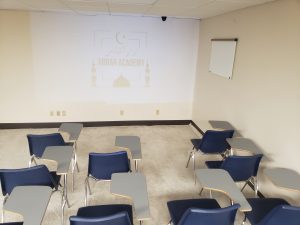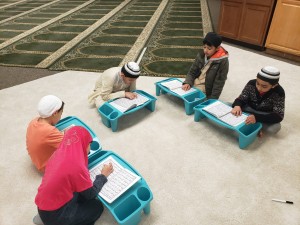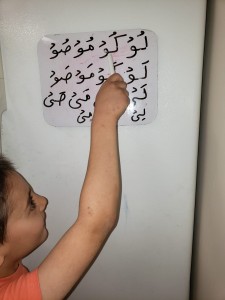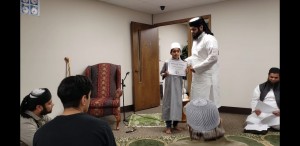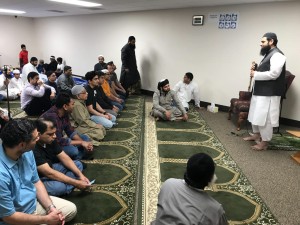 Abrar Academy is the academic division of Darul Iman, established with very humble beginnings in 2016 with a single hour evening Quran classes. Over the past few years, we have grown to establish a day school and weekend Islamic classes for adults.
Objective
Our foremost objective is to not only develop a sound understanding of Deen and Dunya in those who come to learn, but also to develop a strong sense of why they are doing what they are doing, and with what perspective should a Muslim learner take on their education, be it religious or non-religious.
Our Prophet (صلی اللہ علیہ وسلم) has given every Muslim a very clear goal in life. That goal is to make all your time and effort, be it in terms learning, earning, or worship, for the sake of the Hereafter. If not for the pleasure of Allah and the success in the Hereafter, our education and whatever we may achieve through it is utterly in vain. This is the lifelong sense we wish to establish firmly in the minds of everyone that comes to learn with us.
With this in mind, the founding Board of Directors engaged our Imam and Shaykh to establish and grow Abrar Academy, an institution where we will a) give our children the correct perspective on life, b) strengthen them to never compromise their Deen for a worldly pleasure or pressure, c) develop and tailor our own curriculum for all religious and non-religious education in accordance with Quran and Sunnah.
All our programs, be them of secular or religious nature, are conducted in a strictly Sunnah environment.
---
Programs Offered
Regular Track
Grades offered: Pre K through 8
Courses:
Religious Studies:
-Quran:
Quran Reading from Basic to Advanced (Tajweed)
Memorization of Juz Amma and select Surahs (Basic Tahfeez)
-Hadith:
Life of the Prophet (صلی اللہ علیہ وسلم) and lessons learnt from it.
Understanding and Implementing the Hadith (Maariful Hadith)
-Basic Fiqh:
Fiqh of Salah (Learn to Pray)
Taleemul Islam (Learning and application of Islamic rulings to everyday life)
Languages:
-Arabic:
Lisaan ul Quran (Language of the Quran
Basic Nahw
Develop fluency in spoken Arabic
Stories from the Quran
-Urdu Reading and Writing (optional)
Secular Studies: (McGraw Hill)
-Science
-Language Arts
-Math
-Social Studies
For Admissions in any morning programs contact us via email.
---
Hifz Track
Duration:
Module I: 3 years for intensive Quran Memorization
Module II: 2 years for intensive secular education alongside Quran revision to enable a student to return to our Regular Program
Pre-qualification:
a) Fluency in Reading the Quran
b) Completion of at least grade 2
Min Age: 8 years
Module I:
Children spend 4 hours of supervised memorization of the Quran and do 2 hours of revision at home each day. Core Curriculum Subjects (Science, Math, Social Studies, and Language Arts) are allotted 4 hours each week to keep children on track to proceed to Module II comfortably.
Module II:
After 3 years of Hifz, grade 3 and 4 are completed in year 4 of the program, and grades 5 and 6 in year 5.
For Admissions in any morning programs contact us via email.
---
Evening Program
Quran Reading:
One hour classes are offered to children who are attending another school during the day. The program enables a child to be able to read the Quran from the very beginning, from identification of Arabic letters to fluent reading and applying rules of Tajweed with ease.
Understanding of Deen:
Learn your relationship with Allah
Learn and Practice Acts of Worship (Salah, Fasting, Zakat, Following the Sunnah in all activities of Life)
Learn Sunnah Supplications (Dua)
Download Application Form here.
---
Weekend Program (Adults only)
Essentials of Deen: A weekend course for intensive learning of Deen. See details here.